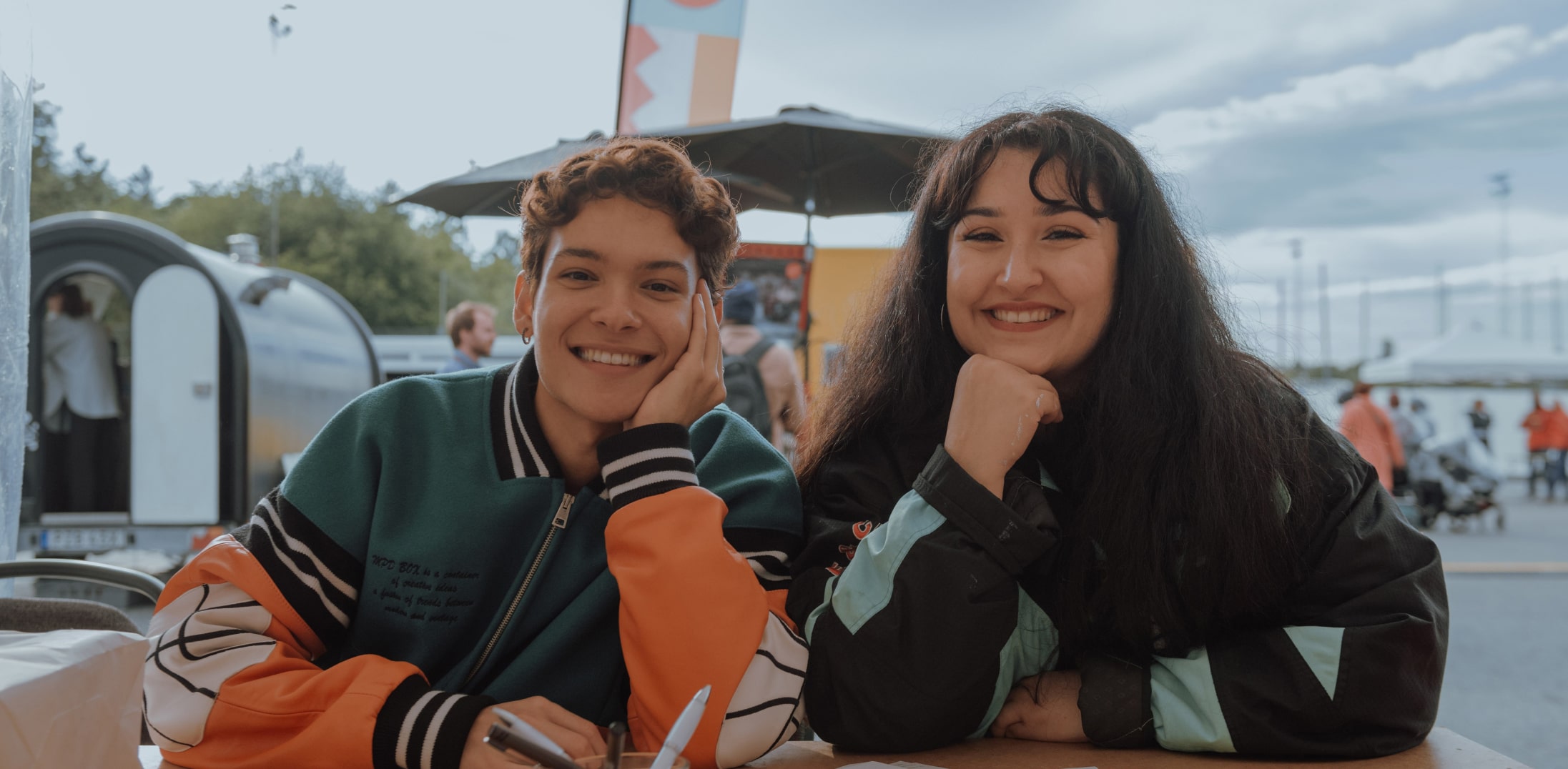 About Järvaveckan
Järvaveckan, initiated in 2017, was designed with the purpose of bridging the gap between citizens, politicians, civil society, business leaders, and governing bodies. It has rapidly gained a pivotal spot in the Swedish political calendar. Over the summers, it has facilitated hundreds of recruitments, hosted numerous political speeches, and featured performances by various artists.
Järvaveckan appeals to a broad audience – both those well-versed in political discourse and those newly exploring the realm of politics and social issues. The official agenda addresses relevant social concerns and is freely accessible to all. The event's success is attributed to the collaborative efforts of everyone involved – be it visitors, exhibitors, speakers, or partners.
Drawing crowds of over 60,000 visitors at Spånga IP, Järvaveckan has proven its wide-ranging appeal. The Global Village Foundation oversees the operation of Järvaveckan.
JÄRVAVECKAN 2023
300+
Participating organizations
20+
Music and cultural performances
15+
Main stage panel discussions and party leader speeches
68,000+
Visitors onsite, plus 35,000 participants online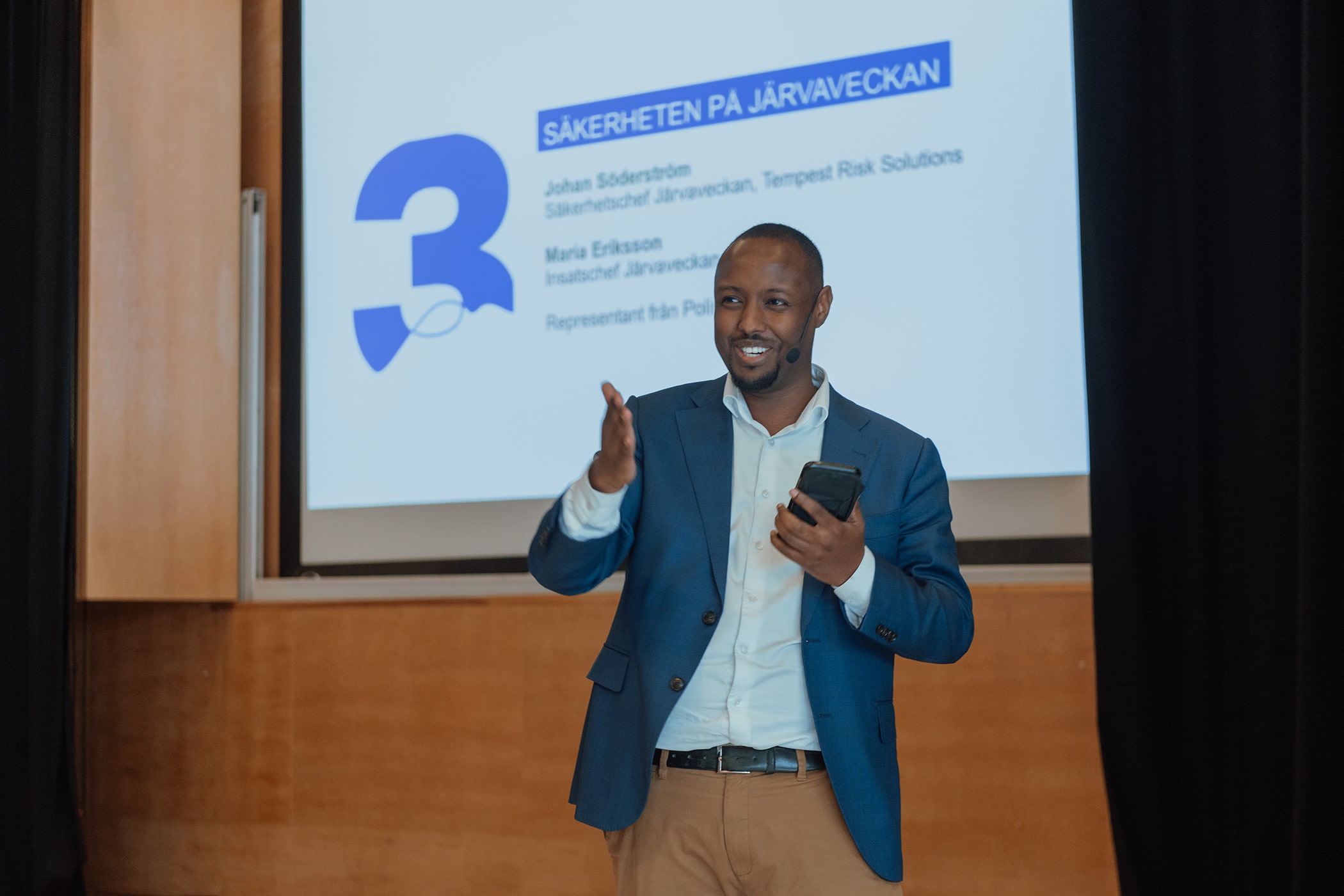 "I firmly believe that a single encounter has the power to transform everything. The simple act of shaking hands, maintaining eye contact, and sharing narratives and aspirations is the essence of our humanity. I extend my heartfelt gratitude to all organizations that have contributed to Järvaveckan, and those that will do so in the future. Together, we turn seemingly impossible connections into reality."

Ahmed Abdirahman, Founder of Järvaveckan
Järvaveckan is organized by The Global Village Foundation.
Järvaveckan is orchestrated by The Global Village Foundation, a non-partisan, non-religious non-profit organization. Our mission is to foster inclusivity for all individuals, regardless of age, gender, disability, race, ethnicity, origin, religion, or any economic or other status, in every aspect of societal, economic, and political life.
We proudly host Sweden's leading forum for socially committed companies, organizations, civil society, authorities, politicians, and citizens, known as Järvaveckan. Our aim is to cultivate a society where diversity is universally acknowledged as a strength, a society where everyone has the opportunity to partake in and shape its progression.
We strive to ensure that diversity, be it in the workforce, housing, or education, is a source of opportunities rather than constraints. We seek to amplify more voices so that a broader range of perspectives can be acknowledged. We endeavor to foster greater curiosity, respect, and empathy among people in Sweden, and a society where everyone has the chance to influence their future and break through today's barriers to personal growth.
We enable platforms for open dialogues, facilitating encounters that transcend all boundaries. We initiate and disseminate new knowledge that yields essential insights into Swedish society for informed conversations and public debate – we serve as experts – the go-to experts for fresh insights. We implement our own programs that bolster individuals in their growth by exposing them to new realities, thereby enabling them to overcome obstacles. As such, we serve as agents of change, driving societal renewal.
Interested in learning more?
Feel free to email us if you have any inquiries regarding participation, or if you require technical support with our booking system.